05 Oct

Award winning performance once more!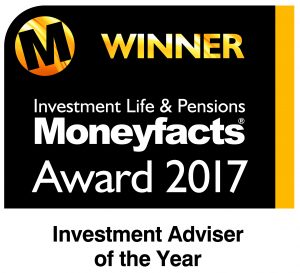 For the 3rd year in a row we were very pleased (as part of Strategic Solutions) to be shortlisted for Investment Adviser of the year in the prestigious Moneyfacts Awards and absolutely delighted to repeat our winning form from 2015 by winning once again in 2017.
We extend our most grateful thanks to the clients who voted for us and whose feedback caught the judges' eyes to ensure victory once more!